The 100 best children's books – ever!
Have you introduced your children to your favorite childhood book yet?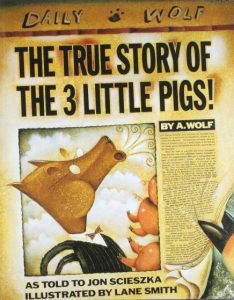 That's a dangerous claim to make, especially when everyone on the planet probably has an opinion. But TIME magazine has taken the chance with not one, but two lists: one for young children and one for "young-adults".
TIME said it compiled its lists with help from such notable people and organizations as U.S. Children's Poet Laureate Kenn Nesbitt, children's-book historian Leonard Marcus, the National Center for Children's Illustrated Literature, the Young Readers Center at the Library of Congress, the Every Child a Reader literacy foundation, and 10 independent booksellers.
But you can still vote for your favorites! The poll is on the website link above.
Here's the one we want to read tonight: "The True Story of the 3 Little Pigs!"
you might also like these articles: