Project LAUNCH
What happens in very early childhood may set the stage for everything that follows: whether a child is physically, emotionally, socially, and cognitively healthy throughout his or her childhood and adulthood. Yet, coordinated efforts to identify problems and promote wellness often don't start until a child reaches school.
Project LAUNCH (Linking Actions for Unmet Needs in Children's Health) addresses that imbalance. SAMHSA (Substance Abuse and Mental Health Services Administration), a federal agency, established the project in 2008 to promote the health and well being of children from birth to age 8.
Rhode Island's Department of Health and Bradley Hospital first focused its Project Launch grant in Providence. In 2016, it added three Health Equity Zones (HEZ), including South County Healthy Bodies, Healthy Minds.
From home visits to parent skills training
Project LAUNCH targets children ages 0-8 with concrete programs and services, sometimes new, sometimes just needing expanding.
Among them, for example, are:
Home visits
Developmental assessments in childcare, school, and pediatric care settings
Integration of behavioral health into primary care settings
Mental health consultation
Family strengthening and parent skills training
Project LAUNCH expects to coordinate existing city and state agencies rather than overlap services.
(adapted from an article by Rebecca A. Clay for SAMHSA)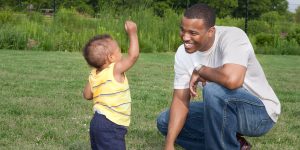 Incredible Years®: putting LAUNCH ideas into action
Incredible Years®, an international effort, puts the ideas of Project LAUNCH into action. Locally, The Center for Evidence Based Practice of Bradley Hospital in collaboration with the Bradley Research Center has offered Incredible Years® Series programs in Rhode Island for more than 10 years.
The goal of Incredible Years® (IY) is to promote children's social, emotional, and academic competence, while preventing and/or treating emotional and behavioral difficulties.
Bradley's IY work, specifically, is designed to:
encourage parents' use of positive and proactive discipline strategies
reduce use of harsh, punitive, and inconsistent parenting
promote child social, emotional, and academic competence
reduce aggression, noncompliance, and other behavior problems
One way it does so (the Center has a comprehensive set of programs) is by offering three groups for parents and caregivers: of babies, of toddlers, and of preschoolers (ages 3-6). South County Healthy Bodies Healthy Minds is piloting the preschoolers parenting group in Westerly right now (contact Stephanie Shepard at Stephanie_shepard@brown.edu at the Center for more information).
Rhode Island's IY offers parents and caregivers a chance to sit together, discuss the successes and challenges they have in common, and hear – in person – from experts in the field.
A "typical" group might expect this:
A casual gathering of 10-15 adults (childcare provided), with dinner
Two professionally-trained group leaders
opportunities to talk with other parents, both formally and informally
practice of positive skills around such issues as challenging behaviors/tantrums; helping kids learn to listen, prepare them for success at school, etc.
best practices for problem solving and modeling.