URI joins Mental Health First Aid movement
South County Healthy Bodies, Healthy Minds works with the University of Rhode Island (URI) to teach "mental health first aid" classes, just like CPR, but for the mind.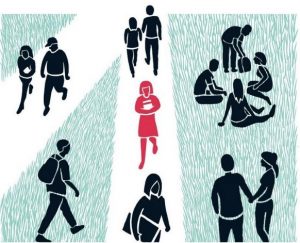 When the Washington County Coalition for Children and the region's school districts won a grant for Youth Mental Health First Aid a few years ago, they were rightly thinking of kids. The YMHFA training is like CPR or a basic first aids program, but to teach people who work with youth how to identify early signs of mental health distress AND how to respond quickly until the professionals can be called.
Six hundred teachers, camp counselors, juvenile police officers, children's librarians, parents, and others later, YMHFA is making a dent in South County.
Such a dent that when URI thought it might adopt the program for its students – not youth, but adults – South County Healthy Bodies, Healthy Minds and the Coalition added international Mental Health First Aid trainings to the mix.
Read the excellent front-page Providence Journal story by G. Wayne Miller for the URI initiative. (Graphic courtesy of ProJo)
you might also like these articles: