Holding your baby: it's a molecular thing
The first-ever study of the biology of children who are hugged
More than 4-1/2 years ago, the University of British Columbia asked 94 families to carefully record their newborns' behavior and how they, the parents, responded.
When the children were nearly 5 years old, the researchers took a simple mouth swab for DNA.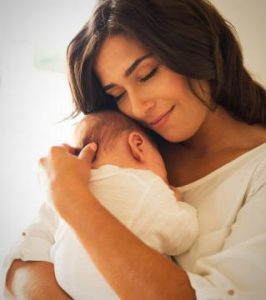 Through new technology, they found that the children who had been distressed as babies but whose parents had not held them had a molecular profile in their cells that was underdeveloped for their age – suggesting they might be lagging biologically.
   Science Daily, which outlines the research, wrote: "This is the first study to show in humans that the simple act of touching, early in life, has deeply-rooted and potentially lifelong consequences on genetic expression."
Read the entire story in Science Daily, with links to the original research.
---
School success starts at home: the video
Play with kids and provide books and crafts; it's a headstart for school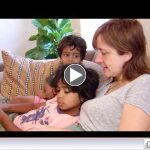 "Parents who play with their kids and provide learning materials like books and craft supplies help ensure that their kids get started on the right foot," reports Child Trends, and they've got an entertaining video to show how.
Researchers found it particularly valuable for more challenged families. They followed 2,200 children from ethnically diverse, low-income families and found that those from a household with reading and storytelling, learning materials in the home, and parental interaction, performed better in the fifth grade than children from middle-income households.
The YouTube page will connect you directly to the full research paper as well.
---
Feels like the flu? 11 tips for managing the symptoms
Don't let a winter cold or the flu "own" you
So, your child (and you) simply couldn't avoid getting the flu or a very nasty cold this season. You can still manage the symptoms, claims the Huffington Post.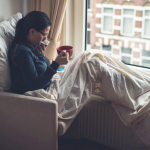 "You want to make sure that your immune system, which absolutely depends on getting the right nutrients on a daily basis, is being nurtured and supported," Jonny Bowden, a health expert and board-certified nutritionist, told the Huffington Post.
Bowden names 11 "must-do" behaviors, among them:
Get more rest than usual
Keep your stress in check
No school (or work)
Keep up the basic hygiene, maybe even more so.
And more…
Read the entire Huffington Post article on easing the effects of a bad cold or the flu.
---
Don't give up fresh food!  
Two winter farmers markets nearby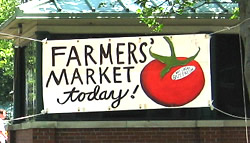 Happily, you don't have to give up every hope of eating fresh and local foods during the winter. South County farmers markets in North Kingstown and South Kingstown (plus six other locations across Rhode Island) offer some relief. And most accept WIC and SNAP and may multiply the benefits.
Both local markets are every Saturday. South Kingstown is held at the Peace Dale Mill Complex from 10-2 through April; North Kingstown is held at the Lafayette Mill from 9-noon through May.
A link on our Calendar section shows you the vendors at each market.
you might also like these articles: