Need a fun activity for your kids or students? Playworks has the ultimate "database"
 And the games are inclusive, safe, and tailored to fit your needs
Need a group game for 30 antsy kindergarteners, indoors? Trying to convince 5th graders to share?
National nonprofit Playworks has you covered with its amazing database/"game library" of hundreds of activities. You can choose by group size, available space, equipment, children's ages, and their developmental skills.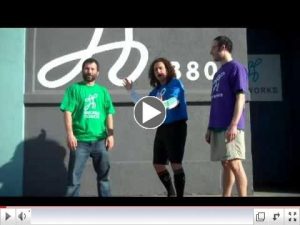 What's more, the games are designed to keep all kids playing, like games where everyone is "it".
The Playworks site is a great resource for teachers and rainy-day parents alike. You can also find many of the activities the organization has designed, like the one above, on YouTube.
Visit the Playworks games database.
See Playworks activities on YouTube.
---
Leafy greens keep your brain sharp
A cup of salad a day may add 11 years of clear thinking
Another reason to eat your salad: 11 years of additional brain health!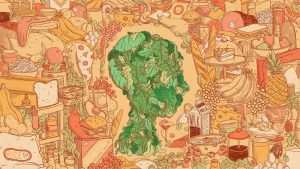 Neurologists tested approximately 1,000 people ages 58-99. Those who ate 1.3 servings (about 1-1/3 cups) of leafy greens daily slowed their cognitive decline by 11 years, according to the latest issue of Neurology magazine.
"My goal every day is to have a big salad," says Candace Bishop, one of the study participants. "I get those bags of dark, leafy salad mixes."
Does Bishop still feel sharp? "I'm still pretty damn bright," she says with a giggle.
Find an NPR (National Public Radio) story and the full Neurology report on our website.
---
40% of kids who read a lot were read to by their parents
PBS premiering The Great American Read on Tuesday, May 22
The Great American Read, an eight-part television and online series, hopes to spark a national conversation about reading and influential books for all ages.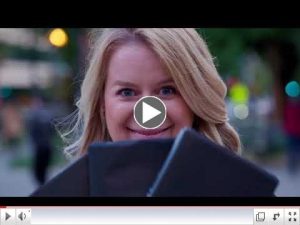 The series premieres Tuesday, May 22 at 8/7c on PBS. The first show will introduce audiences to a list of 100 diverse books and encourage you and your children to read as many as possible over the summer.
You'll also be invited to vote for your favorites and include your own commentary.
The series will resume in the fall. Episodes will feature appearances by celebrities, athletes, experts, authors, and everyday Americans advocating for their favorite book.
About The Great American Read.
---
Childhood obesity still a crisis, 17-year analysis reveals
Obesity among 2-5 year olds nearly doubles
A detailed analysis of 17 years of childhood obesity statistics, as reported in Pediatrics reveals that obesity continues to be on the rise for most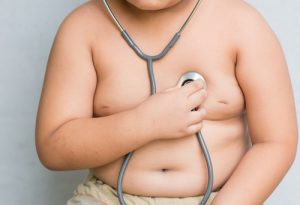 demographics. The crisis particularly hits the Black and Latino communities; the White and Asian-American communities much less so.
The biggest increase between 1999-2016 was among 2-5 year olds. One in 7 is obese, up from one in 11 in 1999. The news is disappointing because children who are obese have a more difficult time losing weight as they get older.
Visit the Healthy Bodies, Healthy Minds website to link to a summary of the report, the report itself, and advice articles on eating and activity for kids.
you might also like these articles: