Steps to ensure your child is never a #metoo
Child sexual abuse is down, but vigilance should never be
The good news is that reported cases of child sexual abuse have dropped 75% over the past 25 years.
The bad news is that it continues, even into adulthood, as too many people know. #metoo is making that clear.
You must help your child become aware, reports Rachel Rabkin Peachman in a recent New York Times. Children must know "their body belongs to them," one professor told her.
The article offers concrete steps for parents, as well as how to watch for signs of possible abuse.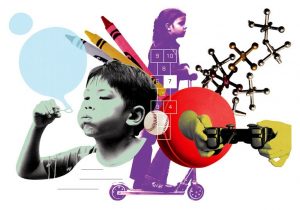 Access the New York Times article via our website.
---
A challenge: recommend your favorite children's book
Rhode Island Reads campaigns to have all 3rd graders succeed
Rhode Island Reads has set a big goal for Rhode Islanders: to double the number of 3rd graders reading at grade level by 2025.
It's a tough challenge. Experts know the first five years of a child's life can determine school success. Yet only one in four low-income 4-year-olds in Rhode Island can access public childcare.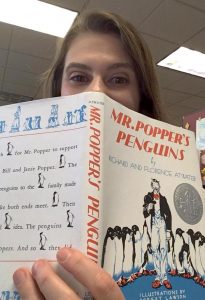 Rhode Island Reads has a packed advocacy and education agenda, which you can find on its website (see below). One of its fun activities, though, is asking you to post your favorite childhood book using the hashtag #RIReads. A photo would be great. Your post will help bring awareness to the challenge.
Rhode Island Reads is led by the United Way of Rhode Island and RI KIDS COUNT.
For more information, as a parent, educator, policymaker, or health provider, visit the Rhode Island Reads website.
---
10 ways to solve the lunchbox challenge
(You may even change your own lunch routine)
Our poor parents – or the school cafeteria "chefs". Every day they had to come up with a lunch that was healthy and that we might eat. The two didn't often work well together.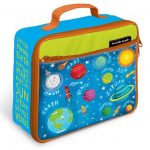 The U.S. Department of Health & Human Services has a flyer with 10 great ideas. Among our favorites:
Pack a small amount of lots of foods. Two carrots, a little sprig of grapes, a couple small strips of chicken with honey-mustard dip, etc.
Replace the white bread. Tortillas, roll ups, pitas will handle all the foods and are almost always improvements.
Pick a theme. Mexican Mondays? Sure: pack the lunchbox with a whole-wheat tortilla, beans, tomatoes, lettuce, rice & salsa. He or she can do the mixing.
Bodiesminds.org has an entire section with links to healthy lunchbox ideas. We can steer you to a lot more suggestions as well. Just visit our website.
Visit the U.S. Department of Health & Human Services for its flyer (also on our website) and other nutrition recommendations.
---
Do you know about our calendar?  
Always something to do nearby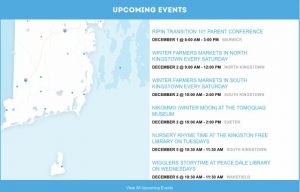 Do you know about the Winter Farmers Market in South Kingstown this Saturday? The celebration of the Winter Moon at the Tomoquag Museum in Exeter? The healthcare enrollment workshop in Westerly on December 13? "Wigglers Storytime" at the Peace Dale Library every Wednesday?
South County Healthy Bodies, Healthy Minds does our best to find and post activities in our region for you and your family. We particularly suggest:
Healthy free or low-cost child and/or family activities, like hikes, bike rides, gym programs, nature walks, and more.
Early childhood reading and activity programs, often through local libraries.
Informational programs for parents, such as breastfeeding, behavioral issues, child wellness, and child development.
Training opportunities for community residents. Most recently, we've offered certified sessions in Mental Health First Aid and Youth Mental Health First Aid.
Healthy food opportunities, like farmers markets and kids cooking classes.
The calendar sits at the bottom of the Healthy Bodies, Healthy Minds homepage.
You won't find fundraisers on the Healthy Bodies, Healthy Minds calendar. But you will find some pretty cool things to do.
you might also like these articles: