"How was school today?" "Okay."
The right way to get better answers from your back-to-schooler
A lot goes on for your child during the first days of school, and you'd probably like to hear about it. But ask your child how school is and you'll get the answer: "Okay".
Good news. You can get better and more useful answers by asking better questions. Just make two changes.
One, ask questions that can't be answered with one word. Don't ask, "How was school?" Ask, "How was school different from last year?" Don't ask, "Do you like your teacher?" Ask, "What's the most interesting thing she said about what's coming?"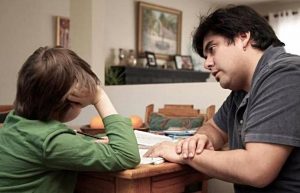 Two, ask questions that allow your child to express his or her concerns. But don't ask in a negative way; that's likely to end the conversation. "Describe your daily schedule for me." "Was there anything you wished you had at school today that you didn't?"
Learn more about open-ended questioning here. 
---
Bradford middle schoolers look into their futures
Camp iAM introduces them to professions and local people's stories
Those doors are still closed for lots of kids, so Healthy Bodies, Healthy Minds was pleased to partner with the Westerly Public Schools to bring "Camp iAM" to some of them this summer.Other than "astronaut", "firefighter", and "doctor", few of us knew what we wanted to be when we grew up. In fact, few of us were even exposed to the bigger world and its opportunities.
In its first year, Camp iAM introduced several Bradford (Westerly) middle schoolers to hear local people explain their backgrounds and careers.
"It's great for students to see that at any age, they can take what they love and do it for the rest of their life or for a small part of their life, and then do something else that they love," Brenda Holmes told The Westerly Sun. Holmes, a teacher at Westerly Middle School, helped lead and organize the camp, whose curriculum was based on one developed by Barrington's Youth Substance Abuse Task Force.
Brooke Constance White of The Westerly Sun wrote an excellent article about Camp iAM, and included several photographs, like the one shown here.
---
Into your 6th, 7th, 8th, even 9th month of pregnancy?
You deserve a little fun in your life. Baby shower, baby!
Many, and hopefully most, of your months of pregnancy have been delightful. Lots of attention, some "eating for two", the little kicks that remind you that you're not alone.
Other months, not so much, right?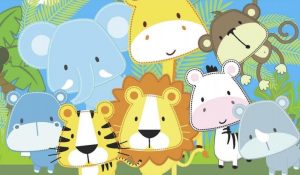 Well, Neighborhood Health Plan of Rhode Island, Thundermist Health Center, and United Healthcare Community Plan are throwing all you moms-to-be a baby shower! And there will be giveaways, raffles, refreshments, and gift bags.
The date is Wednesday, Oct 11th, from 11 am-1 pm at Thundermist Health Center in Wakefield. You do NOT have to be a Thundermist patient to come, and the other children in your life are welcome, too.
To register, contact Caitlin at (401) 783-0523 x1138 or CaitlinC@thundermisthealth.org.
The baby shower and all types of healthy events are listed on the Healthy Bodies, Healthy Minds website calendar.
---
Lady Gaga joins the Mental Health First Aid bandwagon
We're into our 2nd 500 trainings!  
We're way ahead of Lady Gaga, sort of.
South County Healthy Bodies, Healthy Minds has partnered with the Washington County Coalition for Children for more than two years to offer Mental Health First Aid training to people who work with kids.
The 8-hour training – for teachers, afterschool directors, scout leaders, juvenile police officers or the like – helps them to identify early signs of mental distress and then how to respond until professional mental health providers arrive at the scene (if necessary).
We've already trained more than 500 people, and we're not done. (Watch for announcements of free classes on this Facebook page.)
Good for Lady Gaga for adding Mental Health First Aid trainings to her long list of charitable activities.
Read about Youth Mental Health First Aid.
Read Lady Gaga's involvement in Mashable.
you might also like these articles: